Hisato no Saku
It's a time of war.

All the young people are gone away to fight. Among the elders left in the village, only Hisato is willing to stand guard at the gate. In this time of unrest, many people are traveling, homeless, or looking for work. Hisato must decide who to permit and who to refuse. There is only one month before the snows come. The village must store up enough food to last the winter, but will Hisato last another night?

In this light Role Playing adventure, guide Hisato through each night guarding the gate. Every stranger admitted to the village joins the community- for good or ill. The fate of Hisato and the village is up to YOU!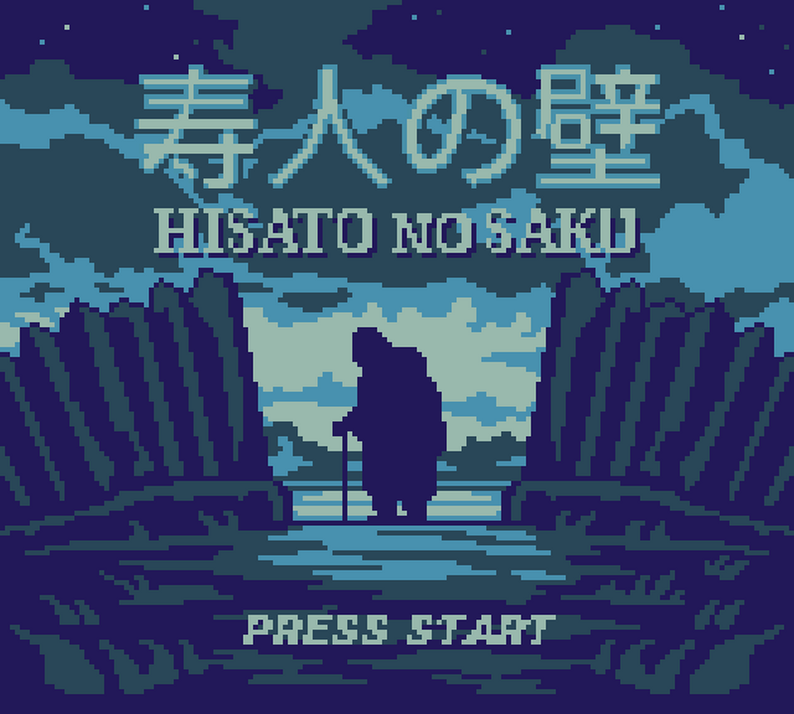 Features

Duels: Turn-based combat where actions are resolved simultaneously!
Investigation: Interview and search strangers, then decide their fate!
Village Simulation: A prosperous village can help Hisato become strong!
Killer Soundtrack [bandcamp]: Epic Chiptunes in classic Gameboy style!
Amazing Pixels: 4 Colors in Gameboy resolution!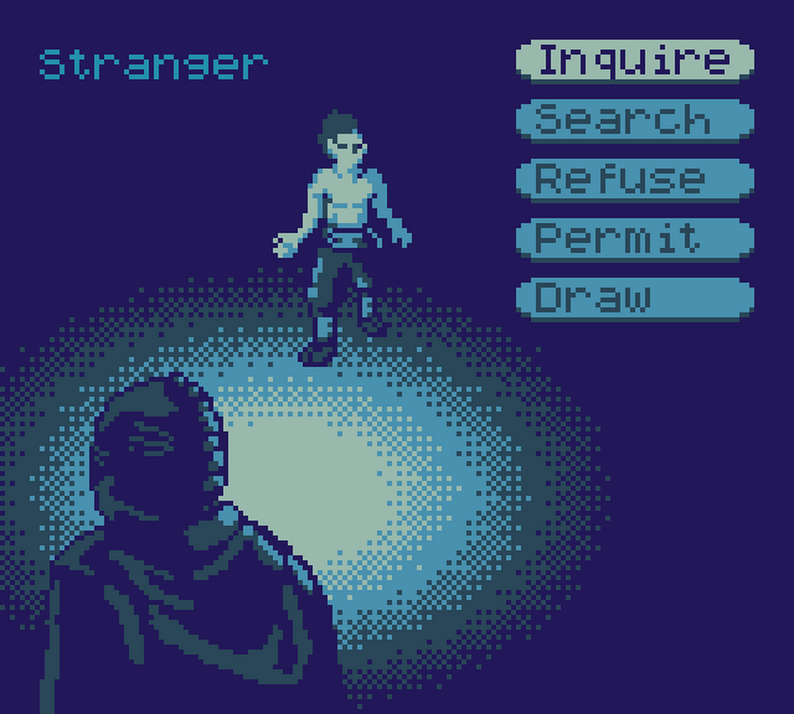 System Specs
Built and Tested on: Windows 10
Available RAM: 3MB
Input Device: Keyboard
Controls
Arrows: Navigate menu
Enter/Return: Start Game and Confirm menu selections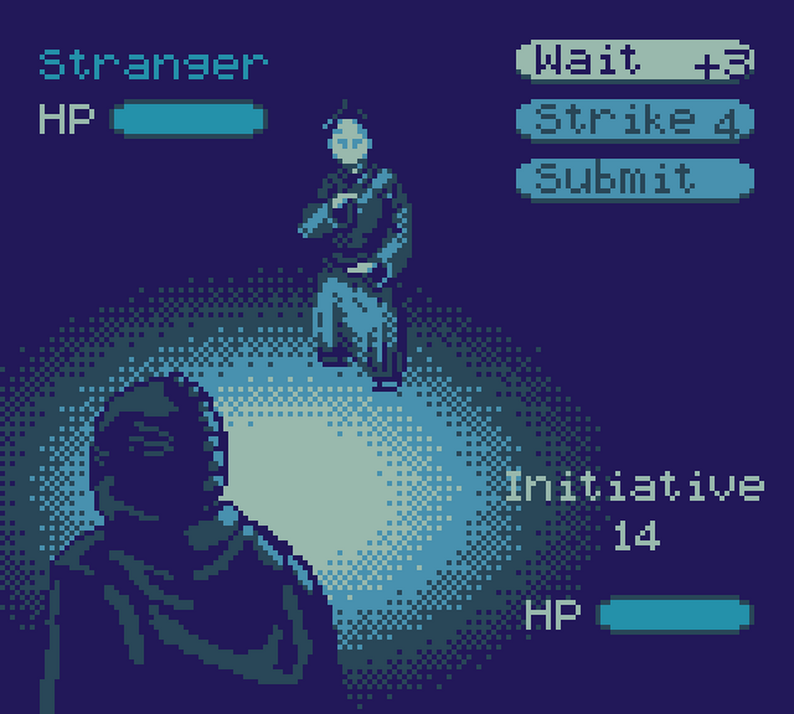 Technical Info
This game uses a proprietary software rendering engine called ElderBoy. It runs natively on a single thread, and does not make use of hardware graphics acceleration. A single GDI call is used to display the rendering buffer, so all compatible versions of Windows should be able to run this executable, regardless of hardware.

Third-Party Technologies
miniaudio [website]: A single file audio playback and capture library.

Developers
Rhoq [twitter]: Lead Designer, Programming and Art
BinarySolo [twitter]: Design and Programming

Audio
AJ Booker [twitter]: Music and SFX
Cover Art
Marcel Laurin [twitter]

Guest Artists

Development & Release
This game is currently in development. It is planned to release in 2021 here on this page and on Steam.